Big Data training at Hyper Boards
Hyperboards offers professional courses in Big Data for your expertise in systems architecture, administration and application development. Learn to build systems at our big data training institute and specialise in Hadoop, MongoDB, Appache Cassandra/Spark and Impala. For big data training in Bangalore, Hyperboards is a destination of choice.
We provide big data analytics courses and online tutorial in Hadoop training for corporate excellence. Hyperboards makes access to study materials easy and provides video classes for big data certification in Bangalore. If you are looking for experienced instructors, flexible learning modules or free tutorials to get started, this is the right place!
Why come to Hyperboards for Big Data courses?
Hyperboards believes in building skills for the Big Data industry of tomorrow. Advanced training and customised course packages for Big Data training makes us the go-to training institute in Bangalore. Gaining proficiency in big data requires strong fundamentals and we are the first to recognise that.
Use Hyperboards for Big Data training to be a sought after professional. We help you develop integrated skills in Big Data, Hadoop Administration, Query Languages and Architecture. Learn from the Hyperboards online training in Big Data how to employ tools like Kafka, Spark, HBASE, MongoDB, Cassandra, Pig, Sqoop, Python and Scala.
The following experiences will be part of your course at Hyperboards for Big Data analytics training and certification:
Building BI systems for retail companies to drive apps, websites and data systems. Help companies with

 

Big Data technology

 

to outperform their competitors in data capture and strategy development.
Deliver new efficiencies to e-commerce and customer-service administrations that are responsible to improve customer-satisfaction scores. Provide intelligence on real-time requirements through predictive behaviour modelling on markets and systems.
Develop interfaces for healthcare management and patient care across large healthcare ecosystems to bring tangible improvements in medical administration, emergency provisions and public access to healthcare.
Improve people management in large corporations spread across the globe by providing dedicated analysis on personal, environmental, performance and survey-based data.
Provide intelligent database systems for financial companies to improve profitability from shares and stocks through predictive modelling based on Big Data analytics.
Build marketing intelligence for changing approaches to new problems by recognising them. Use your skills to build time and language-sensitive systems and maximise data capture to sharpen market analysis.
Courses we offer:
Big Data Hadoop Certification Training
Big Data Architect
Big Data Hadoop Administrator Certification Training
Integrated program in Big Data and Data Science
Introduction to Big Data Hadoop Training
MongoDB Developer and Administrator Certification Training
Apache Cassandra Certification Training
Impala – An Open Source SQL Engine for Hadoop Training
Apache Spark and Scala Certification Training
Apache Kafka Certification Training
---
Enroll Now
About Hyperboards
We train professional aspirants for corporate expertise in Software Development Business Intelligence.
If you are looking for course certification, and flexible options like online and/or classroom learning, Hyperboards is just the place to enroll! Get industry-level expertise with the help of the top experts to instruct you, live-project training and self-assessment tools. Hyperboards has 24/7 online support and much more.
It's really clear that the most precious resource we all have is time.
Learning path
Big Data Hadoop And Spark Developer
Switch career on Big Data Hadoop and Spark with Simplilearn's online training course on Big Data Hadoop. Master Big Data and Hadoop Ecosystem tools, such as HDFS, YA RN, MapReduce, Hive, HBase, Spark, Flume, Sqoop, Hadoop Frameworks, Spark SQL and more concepts of Big Data processing life cycle. Work on real-time projects in Human Resource, Stock Exchange, BFSI, Retail & Payments and master concepts of Big Data Hadoop. This course also prepares you for Cloudera's CCA175 Big Data certification.
Course Content:
Big Data Hadoop and Spark Developer
Core Java
Linux Training
Simplifying data pipelines with Apache Kafka
Apache Spark And Scala
This Apache Spark and Scala certification training is designed to advance your expertise working with the Big Data Hadoop Ecosystem. You will master essential skills of the Apache Spark open source framework and the Scala programming language, including Spark Streaming, Spark SQL, machine learning programming, GraphX programming, and Shell Scripting Spark. This Scala Certification course will give you vital skillsets and a competitive advantage for an exciting career as a Hadoop Developer.
Course Content:
MongoDB Developer And Administrator
MongoDB Developer and Administrator certification from Simplilearn would equip you to master the skills to become MongoDB experienced professional. You would beco me job-ready by mastering data modeling, ingestion, query, sharding, and data replication with MongoDB along with installing, updating, and maintaining MongoDB environment.
Course Content:
MongoDB Developer and Administrator
Big Data And Hadoop Administrator
This Big Data and Hadoop Administrator training course with furnish you with the aptitudes and methodologies necessary to excel in the fast-developing Big Data Analy tics industry. With this Hadoop Admin training, you'll learn to work with the adaptable, versatile frameworks based on the Apache Hadoop ecosystem, including Hadoop installation and configuration, cluster management with Sqoop, Flume, Pig, Hive, Impala, Cloudera, and Big Data implementations that have exceptional security, speed, and scale.
Course Content:
Big Data Hadoop Administrator Course
Apache Storm
Apache Storm Certification Training from Simplilearn equips you with an experience in stream processing big data technology of Apache Storm. It equips you with ex perience in Apache Storm for real-time event processing with Big Data. The course is developed to enable you to take up Big Data Hadoop developer responsibilities requiring Apache Storm skills.
Course Content:
Apache Storm
Java Essentials for Hadoop
Apache Kafka
In this Apache Kafka certification course, you will learn to master the architecture, installation, configuration and interfaces of Kafka open-source messaging. With this Kafka training, you will learn the basics of Apache ZooKeeper as a centralized service and develop the skills to deploy Kafka for real-time messaging. The course is part of the Big Data Hadoop Architect master's program and is recommended for developers and analytics professionals who wish to advance their expertise.
Course Content:
Apache Cassandra
This Apache Cassandra Certification Training will develop your expertise in working with the high-volume Cassandra database management system as part of the Big Data Hadoop framework. With this Cassandra training, you will learn Cassandra concepts, features, architecture, and data model, and how to install, configure, and monitor open-source databases. The Cassandra course is ideal for software developers and analytics professionals who wish to further their careers in the Big Data field.
Course Content:
Tools Covered
---
Advanced Analytics Tools

---
Data Collection and Storage Tools

---
ETL Tools



---
File System

---
Programming Tools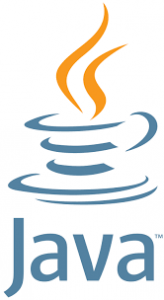 ---
FAQ's
Instructor
Hyperboards
0.00 average based on 0 ratings