Cloud computing training at Hyperboards 
Hyperboards offers certification and training in cloud computing. You will learn to use essential technologies, various services and platforms for software development, remote data-processing and server management. For cloud computing training in Bangalore, Hyperboards is a destination of choice.
We equip you for industrial needs around Amazon Web Services (AWS), Google Cloud, Salesforce and OpenStack among other platforms. Cloud computing courses at Hyperboards ensures superior technical expertise.
Why come to Hyperboards for Cloud computing courses?
Hyperboards believes in building the cloud computing career skills of tomorrow. While you pursue valuable certifications at Hyperboards, we provide you round-the-clock assistance, personalised training and video classes by experienced instructors. With flexible online and classroom modules, you will find Hyperboards the right place to learn different platforms and server technologies.
Advanced training and customised course packages for cloud computing training make us the go-to training institute in Bangalore. Gain proficiency in cloud computing with strong fundamentals. Use Hyperboards for cloud computing training to be a sought after professional. We help you develop integrated skills through online training in cloud computing.
The following experiences will be part of your course at Hyperboards for certification in cloud computing:
Build and deploy cloud applications for multiple stakeholders to improve operational margins in multiple sectors such as transport, manufacturing, finance and retail. Provide reporting systems for decision makers to alter policies in an information-driven way.
Develop early warning systems (EWS) for large operations based on data and BI capabilities on cloud. Provide intelligent data capture-and-processing systems to prevent accidents, supply-chain bottlenecks, pipeline issues and other similar problems.
Implement large-scale global and local IoT projects for automation of public services, supply chain management and other areas of crucial decision-making. Establish M2M (machine-to-machine) communication for companies to improve their margins strategically.
Develop and deploy cloud applications for B2C and C2B communication to store, capture and process data. Provide decision makers in business with the intelligence and simulations to study the outcomes of pending decisions with predictive modelling.
Provide applications to predict market behaviour for financial decision making. Build self-regulating algorithms for cloud deployment and networking while feeding data to the right users for the right decisions based on existing data.
Provide virtual networking and cloud hosting solutions based on market scope and profit potential of an organisation in a continuously appending database environment.
Courses we offer:
Google Cloud Certification Training
AWS Architect Certification Training
Salesforce Certification Training
Microservices Architecture Training
IoT Certification Training on Azure
AWS Development Certification Training
AWS SysOps Administrator Certification Training
Migrating Applications to AWS Training
OpenStack Certification Training
CRM Salesforce for Beginners
Microsoft Azure Training
AWS Technical Essentials Certification Training
Blockchain Certification Training
Enroll Now
About Hyperboards
We train professional aspirants for corporate expertise in Software Development Business Intelligence.
If you are looking for course certification, and flexible options like online and/or classroom learning, Hyperboards is just the place to enroll! Get industry-level expertise with the help of the top experts to instruct you, live-project training and self-assessment tools. Hyperboards has 24/7 online support and much more.
It's really clear that the most precious resource we all have is time.
Learning path
AWS Technical Essentials
This AWS Technical Essentials Certification Training course will introduce you to the fundamentals of the Amazon Web Services (AWS) cloud platform and ensure that yo u are fully proficient in identifying AWS terminologies, concepts, benefits and deployment options to meet your business requirements. You'll learn to navigate the AWS management console; understand AWS security measures, storage and database options; and gain expertise in web services such as EC2, S3, RDS and EBS.
Course Content:
AWS Developer Associate
Simplilearn's AWS Developer Associate training is designed to enhance your proficiency with the Amazon Web Services (AWS) cloud platform to develop and deploy robu st cloud applications. This course builds upon the skills learned from the AWS Technical Essentials course and will show you how to write code and design scalable applications, implement application security and testing, and develop expertise with key AWS components such as S3, Dynamo DB, Elastic Beanstalk, CloudFormation and more.
Course Content:
AWS Developer Associate
CompTIA Linux+ Course
Microsoft Certified Azure Developer Associate: AZ:203
This Azure Developer certification training is aligned with the latest 2018 edition of Azure Developer Certified Associate exam AZ-203, which is a combination of AZ- 200 and AZ-201 announced by Microsoft. This course curriculum will show you are verified by Microsoft to select, develop, and implement Azure cloud technology solutions, including cloud storage, Platform as a Service (PaaS), cloud security, cloud integration, and develop Azure Cognitive Services, Bot, and IoT solutions.
Course Content:
Exam AZ-200 – Microsoft Azure Developer Core Solutions
Exam AZ-201 – Microsoft Azure Developer Advanced Solutions
AWS Solutions Architect
The AWS certification training is designed to help you gain an in-depth understanding of Amazon Web Services (AWS) architectural principles and services such as IAM, VPC, EC2, EBS and more. The course is aligned with the latest exam announced by AWS, and you will learn how to design and scale AWS Cloud implementations with best practices recommended by Amazon. AWS certified solutions architects command average salaries of $129,000 per year, so get started in this exciting field today.
Course Content:
AWS Solutions Architect – Associate Level
Linux Training
Microsoft Azure Architect Technologies: AZ:300
This Microsoft Azure certification training will establish you as an expert Azure Solutions Architect and help you ace the AZ-300: Azure Architect Technologies Exam. You will learn to deploy and configure infrastructure, implement workloads and security, create and deploy apps, and develop for the cloud and Azure storage.
Course Content:
Microsoft Azure Architect Technologies: AZ:300
Tools Covered
---
Compute Services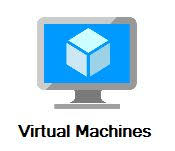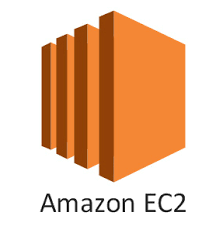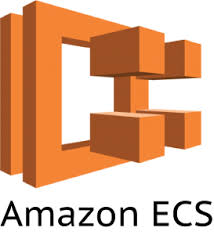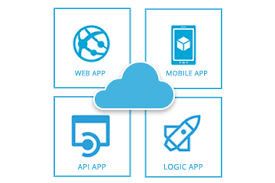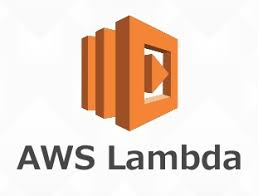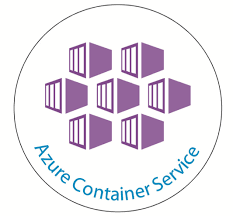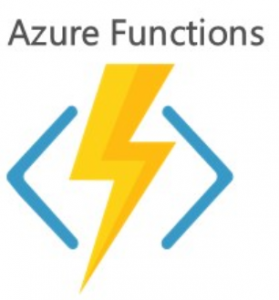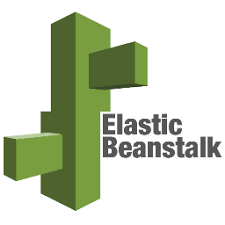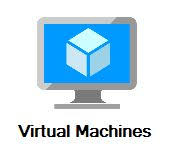 ---
Database Services

---
Identity and Security Services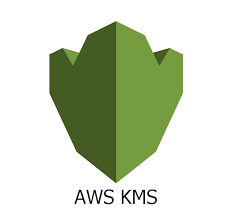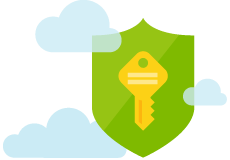 ---
DevOps Services
---
Network Services
---
Storage Services
---
FAQ's
Instructor
Hyperboards
0.00 average based on 0 ratings