Data science courses at Hyperboards
Hyperboards offers professional certification courses in data science for expertise in analytics, statistical modelling, query languages and applications development. You will gain competence to work on systems that provide business intelligence to decision-level management and help companies improve margins, sales and operations.
The data science course programme at Hyper Boards makes you certified through data science tutorials, masters and diploma programmes. It helps you to be recognised as an expert in database tools and technologies to identify data sources, capture data and build algorithms. A data scientist certification at Hyper Boards implies you bear the minimum cost, and become capable of supplying processed information for crucial decisions to giant companies. If you are looking for experienced data science instructors, flexible learning modules and free tutorials, this is the place to get started!
Why come to Hyper Boards for data science courses?
Hyper Boards provides advanced training in data science, improves your fundamental concepts and helps you develop integrated skills in data technologies. We provide you industry-level live-project exposure to technologies like Python, Hadoop, R, Spark, SAS, Macros and SQL. Learn from Hyper Boards' best data science courses how to employ technologies to serve companies in an objective way.
Hyper Boards offers 24/7 assistance in data science certification and allows you flexibility in the learning path. We also provide individual attention from instructors to help you through challenges. Hyper Boards is one of the best in data science training in Bangalore and ensures you find the best way how to become a data scientist.
Courses we offer:
Data Science Certification Training
Data Science with Python Training
Tableau Certification Training
Data Scientist
The following experiences will be part of your data science certification at Hyperboards:
Develop algorithms for system intelligence to improve manufacturing/transport efficiencies across all stakeholders and data points – from OEM to customer. Provide data supply for early warning systems (EWS) and notifications to avoid bottlenecks in processes.
Develop trading algorithms with full-scale communication and notification systems to cap and trade, assess multiple risks and initiate buy-sell conditionally. Provide algorithms to study markets based on given parameters.
Use predictive modelling and loading techniques to improve weather apps and other consumer tools such as transport and delivery. Provide user content based on analytics and real-time data management through applications.
Build corporate systems with data and applications to help decisions in marketing, product development, innovation and corporate governance. Provide an environment for data to be collected and processed from all relevant sources – including public and legal updates – to minimise risk in decision making.
Provide data-processing software for slow-evolving systems such as traffic lighting (based on optical-data collection) and ledgers (based on irregularities such as non-payments). Provide intelligent systems to add efficiencies despite growing data volumes in companies.
Use analytics to predict business scenarios in which specific decisions will have certain effects on a company's bottom line. Provide visualisations, apps and other tools for decision makers to study their strategies efficiently and well in advance.
Enroll Now
About Hyperboards
We train professional aspirants for corporate expertise in Software Development & Business Intelligence.
If you are looking for course certification, and flexible options like online and/or classroom learning, Hyperboards is just the place to enroll! Get industry-level expertise with the help of the top experts to instruct you, live-project training and self-assessment tools. Hyperboards has 24/7 online support and much more.
It's really clear that the most precious resource we all have is time.
Learning path
Data Science Certification Training – R Programming
Become an expert in data analytics using the R programming language in this data science certification training course. You'll master data exploration, data visual ization, predictive analytics, and descriptive analytics techniques with the R language. With this data science course, you'll get hands-on practice by implementing various real-life, industry-based projects in the domains of healthcare, retail, insurance, and many more.
Course Content:
Data Science with R
Math Refresher
R Programming for Data Science
Statistics Essential for Data Science
Data Visualization with R
Data Science With SAS Training
In this SAS Certification Training, you'll become an expert in analytics techniques using the SAS data science tool. You'll learn how to apply data manipulation and optimization techniques, advanced statistical concepts like clustering, linear regression, and decision trees, data analysis methods to solve real-world business problems, and predictive modeling techniques. This SAS Certification course will give you the practical knowledge you can apply in your next data analysis job.
Course Content:
Data Science with SAS
Certified SAS Base Programmer
Math Refresher
Statistics Essential for Data Science
Data Science With Python
This Data Science with Python course will establish your mastery of data science and analytics techniques using Python. With this Python for Data Science Course, you 'll learn the essential concepts of Python programming and gain deep knowledge in data analytics, machine learning, data visualization, web scraping, and natural language processing. Python is a required skill for many data science positions, so jumpstart your career with this interactive, hands-on course.
Course Content:
Data Science with Python
Data Science in Real life
Python for Data Science
Statistics Essential for Data Science
Machine Learning
Hyperboards's Machine Learning course will make you an expert in machine learning, a form of artificial intelligence that automates data analysis to enable compute rs to learn and adapt through experience to do specific tasks without explicit programming. You'll master machine learning concepts and techniques including supervised and unsupervised learning, mathematical and heuristic aspects, and hands-on modeling to develop algorithms and prepare you for the role of a Machine Learning Engineer.
Course Content:
Machine Learning
Data Science with Python
Math Refresher
Statistics Essential for Data Science
Tableau Desktop 10 Qualified Associate Training
This Tableau training course will help you master the Tableau Desktop 10 data visualization and reporting tool. You'll learn how to build visualizations, organize data, and design dashboards to empower more meaningful business decisions. You'll be exposed to the concepts of statistics, data mapping, and establishing data connections. The course includes four industry-based projects and two simulation exams to prepare you for the Tableau Desktop 10 Qualified Associate certification.
Course Content:
Big Data Hadoop And Spark Developer
Switch career on Big Data Hadoop and Spark with Simplilearn's online training course on Big Data Hadoop. Master Big Data and Hadoop Ecosystem tools, such as HDFS, YA RN, MapReduce, Hive, HBase, Spark, Flume, Sqoop, Hadoop Frameworks, Spark SQL and more concepts of Big Data processing life cycle. Work on real-time projects in Human Resource, Stock Exchange, BFSI, Retail & Payments and master concepts of Big Data Hadoop. This course also prepares you for Hyperboards's Big Data certification.
Course Content:
Big Data Hadoop and Spark Developer
Core Java
Linux Training
Simplifying data pipelines with Apache Kafka
Tools Covered
---
Advanced Analytics Tools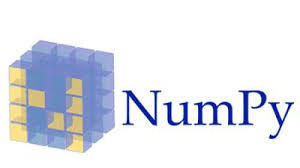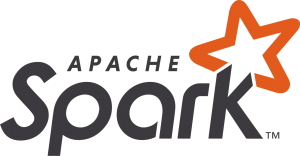 ---
Data Collection and Storage Tool

---
ETL Tools


---
File System

---
Programming Tools
 

---
FAQ's
Instructor
Hyperboards
0.00 average based on 0 ratings