Digital marketing training at Hyperboards
Hyperboards offers professional courses in digital marketing for your expertise in campaign management, strategy development and process leadership. Learn digital marketing from online training courses to build campaigns and specialise in data-driven exercises in multiple channels. Get the creative edge and industry-level expertise by enrolling at Hyperboards for free online digital marketing courses with certificate.
We provide you the opportunity to learn digital marketing at home and experience project exercises using analytics on marketing data. Hyperboards makes access to study materials easy and provides video classes for digital marketing certification in Bangalore. If you are looking for experienced instructors, classroom courses or free tutorials to get started, this is the right place!
Why come to Hyperboards for digital marketing courses?
Hyperboards believes in building skills for the digital marketing industry of tomorrow. Our course packages are flexible and customised, making us a learner-friendly digital training institutes in Bangalore.
To become a digital marketing expert, you need strong understanding of how to use data. Hyperboards helps build your professional skills in analytics and campaign management. We help you learn from the best industry experts in digital marketing and experience how real-world marketing campaigns are done. If you are wondering how to learn digital marketing, look no further than Hyper Boards.
The following experiences will be part of your course at Hyperboards for digital marketing training and certification:
Derive keyword and brand-engagement strategies for social media platforms, B2C apps, website and third-party content based on keyword analytics. Execute a content marketing plan based on given targets for marketing ROI.
Achieve targets of conversion through social media platforms based on historical data and real-time responses in our

 

social media marketing courses. Learn to connect through posts of strong relevance and use attractive graphics and videos for engagement targets.
Increase a brand's user base guided by specific BI on user behaviour on large data sets. Execute mobile engagement strategies through developers in order to make the customer interface more user-friendly, captivating and dependable.
Research, plan, write and distribute content with focus on increasing engagement and conversions through landing pages. Learn how to become a leading contributor to content hosting sites and follow up on your leads through efficient tools.
Manage a limited budget in order to meet marketing ROI targets by coming up with the most efficient overall digital marketing strategy to produce tangible results in reasonable time.
Courses we offer:
Digital Marketing Specialist
Advanced Social Media Certification Training
Advanced Search Engine Optimisation (SEO) Certification Training
Advanced Pay Per Click (PPC) Certification Training
Advanced Content Marketing Certification Training
Advanced Email Marketing Certification Training
Advanced Mobile Marketing Certification Training
Advanced Web Analytics Certification Training
Advanced Website Conversion Rate Optimisation Certification Training
Enroll Now
About Hyperboards
We train professional aspirants for corporate expertise in Software Development & Business Intelligence.
If you are looking for course certification, and flexible options like online and/or classroom learning, Hyperboards is just the place to enroll! Get industry-level expertise with the help of the top experts to instruct you, live-project training and self-assessment tools. Hyperboards has 24/7 online support and much more.
It's really clear that the most precious resource we all have is time.
Learning path
Digital Marketing Certified Associate
The Digital Marketing Certified Associate (DMCA) course is designed to help you master the essential disciplines in digital marketing, including search engine optimi zation (SEO), social media, pay-per-click (PPC), conversion optimization, web analytics, content marketing, email and mobile marketing. Digital marketing is one of the world's fastest growing disciplines, and this certification will raise your value in the marketplace and prepare you for a career in digital marketing.
Course Content:
Introduction
Search Engine Optimization (SEO)
Social Media
Content Marketing Foundations
Email Marketing
Mobile Marketing
Pay Per Click (PPC)
Website Conversion Rate Optimization
Digital Analytics
Marketing Automation
Programmatic Buying
Tools – Google Analytics
Tools – Google AdWords Fundamentals
Tools – Facebook Marketing
Tools – YouTube and Video Marketing
Tools – Twitter
Digital Marketing Strategy
Hootsuite Platform Training
HubSpot Email Marketing Training
Introduction
Advanced Web Analytics
This Advanced Web Analytics certification training course helps you master the critical elements of social media, web, mobile, and content analytics. Learn how to op timize your organization's ability to make highly informed business decisions based on data analytics. Become an expert at collecting and working with multi-channel data sources, performing quantitative and qualitative analysis and more. Enroll now to become a data wizard and give your company a competitive edge!
Course Content:
Advanced Web Analytics Course
Advanced Search Engine Optimization (SEO)
The Advanced Search Engine Optimization (SEO) course is designed to transform you into an industry-ready SEO professional from day one. You'll master the many face ts of SEO, including the process of organically driving traffic to your websites with keyword management and research, on-page and off-page optimization, link building, URL building, SEO analytics and more and you'll acquire extensive project experience to prepare you for managing inbound marketing initiatives.
Course Content:
Advanced Pay Per Click (PPC) Certification Program
The Advanced PPC Course is designed to transform you into an industry-ready paid marketing professional. Follow our clear, structured learning path recommended by in dustry experts and fast-track your career. You will learn to master the nuances of pay per click, display advertising, conversion optimization, and web analytics, and you'll acquire extensive project experience to prepare you for managing paid marketing initiatives.
Course Content:
Advanced Pay Per Click
Advanced Content Marketing
Advanced Website Conversion Rate Optimization
PPC Foundations
Advanced Social Media(With Exam Voucher)
The Advanced Social Media Course will transform you into an industry-ready social media marketer. It combines the disciplines of advanced social media, advanced cont ent marketing and advanced web analytics course to help you elevate your brand and execute compelling social campaigns. Fast-track your marketing career with this complete, structured advanced social media course.
Course Content:
Section 1 Advanced Social Media Marketing
Section 2 YouTube and Video Marketing
Section 3 Facebook Marketing and Advertising
Section 4 Social Media Tools
---
Tools Covered
Analytics Tools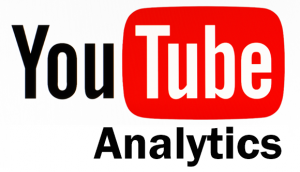 ---
Keyword Tools

---
Market Intelligence Tools
---
Platform Tools

---
SEO Tools
---
Social Media Tools


---
FAQ's
Instructor
Hyperboards
0.00 average based on 0 ratings